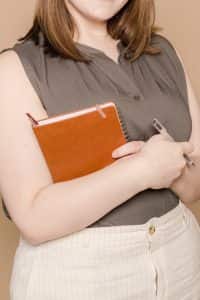 Hello fashion followers! If you are like me, or even if you're not a fashion follower, you will agree the world has changed. For more than a year and a half for some, many of us worked at home. We showered, got dressed and many times lived in sweatpants. We certainly didn't worry about dry cleaning our work clothes or finding that perfect head-to-toe outfit for the power presentation. We became better at using
Zoom or other online meeting tools and tried to make ourselves look great on it. If we gave any thought at all to what we wore, it was our top half, certainly not our bottom half or shoes. We embraced our "100 percent" comfort shoes.
Fast-forward to now! Many of my friends are returning to the office. One friend, in particular, got really huffy with me when we were conversing with someone else about work and going "back to work." She retorted "I have worked all along; I am going to work in the office now!" Anyway, I asked her how was the office? — She had been home a year and three months. She said: "intense!"
Indianapolis Corporate Stylist Reminds You How To Dress For The Office Again
I don't want to be the harbinger of bad news, but I want you to be prepared to rock your work style when you "return to the office." So how do you approach this? Here are some tips from your Indianapolis Corporate Stylist:
If you feel comfortable doing this, talk with your supervisor or HR office. Ask if anything has changed in the dress code and do's and don'ts. If you do not want to initiate this talk, play it safe on the first day back to the office. Wear what you usually wore before the pandemic. You might have an employee meeting, etc, or learn or any wardrobe updates then.
If you gained weight during COVID or just never wore hard pants, continue wearing these, but buy something more office-appropriate or that is not worn out or unpresentable to others. On my last shopping trip in the men's and women's departments, I found some really beautiful "soft" pant options. They were work-appropriate, comfortable, and easy to wear. See the photos here: The men's option is more dressy fabric, very cool and soft to the touch (lightweight, year-round wool weight). It has an elastic waist. The final photo is a linen drawstring waist pant in the men's dept.
Great Pants Options For Going Back To The Office From Indianapolis Corporate Stylist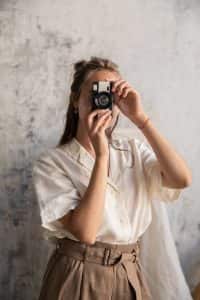 My first choice is the women's option is a jogger pant from White House Black Market. I recommend you buy a navy, olive or a black version, or all. Ladies, if you are afraid of the jogger cuff bottom, buy a smooth pair of pants made of some different material. These ones are satin. Sweatpants comfort without the sweatpants look. Check out White House Black Market for a variety of great styles for work in a plethora of comfortable fabrics.
Traditional leather belts are uncomfortable and rigid. These pants from Old Navy show off the new belt style. Good-bye buckles, hello ties. If the belt bothers you, skip it and be sure to wear a fitted top with wider leg pants. Wide leg pants with a tie belt are the hip new style.
Ladies, it's ok to look across the aisle to find some pants that fit. For example, these pants in the Men's dept (ladies you can try these too!) The pleats make these pants look clean and professional that no one will notice the elastic waist. Also, men, you can try these pants in linen with a drawstring instead.
One Last Note From Your Indianapolis Corporate Stylist
If your office is air-conditioned and cool, consider investing in a knit blazer to wear over a T-shirt or soft blouse, or shirt. There are men's and women's versions everywhere and personally, I love them because you can find such as snug fit and really show your shape/physique. Knit jackets are easy to care for – hand washes Woolite or Delicate Cycle in the wash and line dry.
Finally, if your shoes are worn and old or really just for at-home wear, don't hesitate to invest in some comfortable new shoes. You now shoes make the outfit, right? They are also a big part of your comfort level.
Need Help Getting Dressed For Work?
I get it, it's hard to transition back into office life, especially if your closet is filled with clothes that don't fit currently. Having a style analysis can help realign your new back-to-the-office style. If you need to go shopping for new styles, but just don't have the time, let me shop for you. Visit my services page and see if there's any way I can help you jump into your back-to-the-office style.
Keep it sassy, Indy.
Beth Divine, MA, AICI-CIC Indianapolis Corporate Stylist