My niece is a young professional in a large, Midwestern city office. She is a marketing professional and does graphic design. She excitedly told me about her holiday party , "Oh it's at a fancy hotel and the dress code is cocktail attire". I, your Carmel Image Consultant, said, "Oh how fun. I will give you some ideas." She loved a velvet jacket I had bought and found one in Wine. Then she said, "Probably black pants and shoes. But I don't know what top to wear!"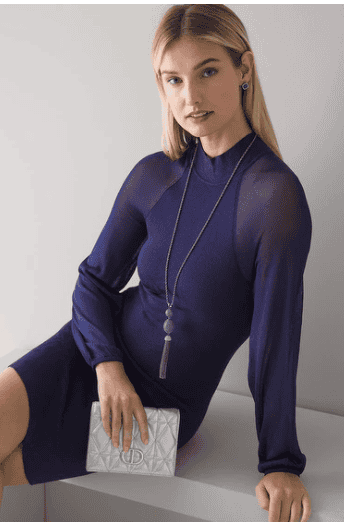 Since I had a similar outfit, I built mine and shared it with her.
As we talked she said, "My coworkers don't know what 'Cocktail Attire' means." As I pondered it I thought – well, never assume anything. I know when I was her age, I just talked to other people and just followed what they were doing. I, your Carmel Image Consultant, loved dresses, that is pretty much a no-brainer. Red dress, blingy jewelry, and heels. Done and done.
But I would like to delve more deeply into Cocktail Attire. What is it? What is it not? How festive should you go? If this party was announced via email or flyer it's probably a more casual cocktail party. That's different than an engraved invitation. But, don't hesitate to ask the host about the dress code.
A Carmel Image Consultant's Code to Cocktail Attire
Generally, cocktail attire may include a suit for men or for women. For women, appropriate cocktail attire usually includes a cocktail dress, traditionally, but now jumpsuits, coordinating separates, dressy blouse, and pencil skirt and pumps could also work.
A cocktail dress is a little more upscale than what you'd wear during the day with lace, metallic, sheerness, ruffles, floral, velvet, etc. If you see a dress and think that's too fancy for work, chances are, it's a perfect cocktail dress.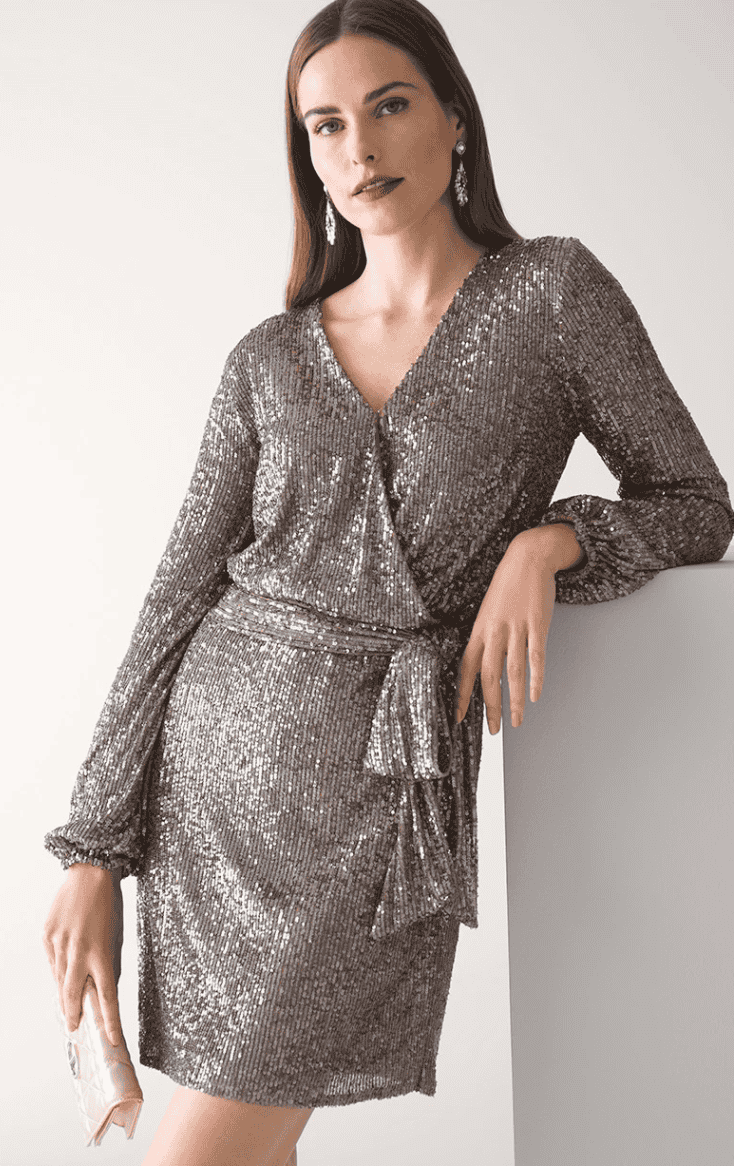 The most important principles a Carmel Image Consultant considers when dressing for a cocktail party are these:
Wear what is considered socially appropriate and what is in keeping with the season and event. For instance, a cocktail party for a wedding is different from a cocktail party for an office party. At a wedding, what you wear is more fancy, blingy. It can be somewhat sexy. Fun. Within reason. An office cocktail party outfit, is, well a little more conservative. Remember: This is the place you make your "bread!"
Avoid sexy, too over the top, weird, very cute, etc.
Do wear nice fabrics such as velvet, metallic, shiny, holiday colors; fun jewelry that sparkles. Avoid casual fabrics such as knit T-shirts under a ho-hum blazer; sensible shoes, your everyday leather bag. Above all, don't put a puffer coat over your outfit. You just destroyed it. If you have a dress coat, wear it! For instance, I know my niece has a bright red wool coat. I said, "Wear it!"
If your budget is limited, you can always add some holiday sparkle to a black pencil skirt or black trousers.
Please don't wear jeans if the dress code is "cocktail attire."
Look at your shoes. If you only have sensible day shoes, perhaps it's time to buy a pair of patent leather shoes you can wear again in black or burgundy or even hunter green. I prefer a pointy toe if possible! No pain, no gain!!
A maxi dress is too much for cocktail wear.
Think adding accessories such as metallic, shine, feathers, holiday colors, jewelry that fits your scale with some gems such as emerald, ruby, rose gold, etc. A simple black blouse in satin or metallic with a statement necklace and red satin clutch could be beautiful.
A Carmel Image Consultant's Guide to Men's Cocktail Attire
For you guys, the easy way to look at the cocktail attire label is to think it's more semi-formal attire you wouldn't wear during the day but not as formal as you would wear to a black-tie event. It's a bridge between casual daywear and fancy night-time attire. Easy to do is wear the shirt and pants more casually during the day, and then add the jacket and tie/pocket square at night. (Source: ManofMany website)
Cocktail wear translates best with a blazer and/or suit if you have one. Dark is easy to accessorize with a fun tie, holiday pocket square with coordinating pants. If you have the cash to splurge, buy a velour or suede jacket in wine, black, or hunter green. A white shirt is always sharp. This charcoal blazer can be more holiday-ish if you add a fun tie and/or pocket square.
Try a fun red tie.
Black shoes are great. Remember to match your socks to your pants if you can.
Remember to buy the shirt that's appropriate to wear with a tie – it's spread collar—not button-down (that you never wear with a tie).
I would not wear jeans. Period.
If you have more formal shoes such as black leather oxfords or loafers, these would be perfect
Keep it sassy, Indy!
Beth Divine, MA, AICI-CIC
Carmel Image Consultant