Many bloggers do a "favorite things" blog, so I thought – why not. I, your Carmel Personal Stylist, do have some tried and true practices that I think you will find interesting.
Top Picks from Your Carmel Personal Stylist
Number One: Vaseline
The first product is a very old one. Your grandmother probably used it and even your ancestors. That is petroleum jelly (brand name Vaseline).  I have come to rely on this old product for moisturizing my dry skin. Although this winter was an exception, most of our Indiana winters are very cold, very dry and not to mention gray.
My hands get so chapped, and I develop horrendous hangnails. They are very painful. It's hard to know why because I use lotion every day right out of the shower, and try to use more hydrating brands. I religiously put cuticle oil on my nails, but even that didn't work. One day after a typical nail apt, my technician recommended Vaseline. "It will help you," she said. And, she was right. I still put it on every night on my nails and as a lip balm. Go here https://knowledgestew.com/the-amazing-history-of-vaseline-aka/ for more info about Vaseline. Funny thing, when I was talking about dry skin with my hair stylist, she told me she puts Vaseline every night on her elbows and knees! I've added that to my beauty routine.
Number Three: Lilly Pulitzer Ath-Leisure
It seems I exercise at least 5 days a week, and one of the sessions is a swim. The dresses are the perfect "before" workout ensemble. In the winter they are warm, and I add some leggings. In the spring and summer, I wear them along with some sneakers. The ones I have are velour, but they would be great in cotton as well. If the price raises eyebrows, consider this: they last for years with proper care. As a Carmel Personal Stylist, I have worn mine for 3 years, and they still look brand new. I don't put them in the dryer and was them in Woolite. If you have to run errands or meet a friend for lunch, the dress looks like you planned what you wore. Add some cute earrings or a scarf for that.
Number Three: Kiehl's Creme de Corps Body Lotion with Cocoa Butter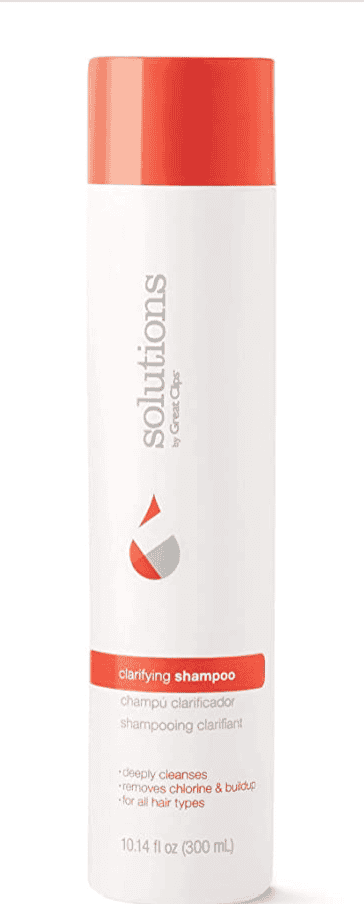 I bought a bottle of this elixir at Nordstrom's Anniversary Sale last year and also bought the refill (which I love). I used it all fall and winter. My skin was smooth and hydrated. I will switch to a lighter lotion for the rest of the year but will return to this product as temps lower again.
Number Four: Solutions Shampoo by Great Clips
This product is a big surprise. It's a shampoo that I picked up at Great Clips when I was taking my brother there for a haircut. It is part of their Solutions line and is a clarifying shampoo that removes Chlorine but is also gentle. I highly recommend it and would add the conditioner as well.
Number Five: Lancome Hypnose Drama Mascara
Another favorite product of mine I have used for years. Mascara is one product I would have to have even if all my other products are taken away. It adds so much to your look. As a Carmel Personal Stylist, My favorite brand is Lancome's Hypnose Drama. I have worn some version of it for more than 20 years. It lifts, colors, and enhances lashes.
Stay tuned for other favorites in my blog next month. If you have any questions until then, reach out to me!
Keep it sassy, Indy.
Beth Divine, MA, AICI-CIC
Carmel Personal Stylist