We finally made it to 2021! After a year like 2020, I do not think anyone is sad to see it go. It was certainly a year of challenges and changes, and it has never felt so good to officially begin a new year with endless possibilities and a fresh start. With that in mind, you may be considering new year's resolutions or establishing goals to help make 2021 your best yet, or at least, better than 2020. Which for some of us, may not be that hard to achieve! Regardless, January is a great time to put those to-do lists together and your Indianapolis Image Consultant can help!
One item to consider is a closet cleanse or closet reorganization. It is the perfect way to put your best self forward in 2021, and it can help you look as fresh on the outside as you feel on the inside.
 Start The New Year With A Closet Cleanse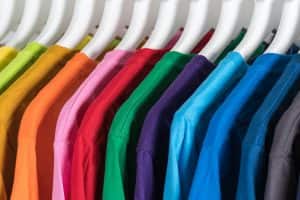 Routine closet cleanses are a helpful way to reevaluate what you truly need, if anything (yes, really!), in your wardrobe. Obviously, fashions change and you want your closet to reflect some trends, but more importantly, your lifestyle and body can change without you even realizing your closet isn't keeping up.
Consider your work habit changes between January 2020 and January 2021. Are you working from home more now? Or perhaps you may simply be meeting people in less formal settings, such as more video conferencing and fewer meetings, conferences and corporate events.
Even socially, your fashion habits likely have changed as large gatherings like concerts and sporting events have given way to more at-home nights with fewer people. As much as you may love your spouse, roommate or pet, few people dress up for a night at home. You may be reaching for jeans and a casual shirt, or perhaps more realistically loungewear, more frequently than dress pants or a suit coat. Even shoe and makeup use was impacted after COVID-19. It's time to make sure your closet is adequately meeting your needs.
Of course, you shouldn't wait for a pandemic to go through your closet. Lifestyle changes like losing weight, having a baby, changing careers, retiring, or even moving to a new climate can all change the course of your clothing needs. If you have never taken the time to fully review items in your closet and reorganize, there is no better time than the present to start.
Indianapolis Image Consultant Can Help Cleanse Your Closet
It can be an overwhelming process, especially if you are not sure where to start. Plus, after looking at the same closet for years, you may be unsure of what to keep and what to let go of. For example, if that sweater your mom gave you five birthdays ago is more of a closet fixture than a wardrobe staple, it's time for a professional cleansing.
If your closet gives you anxiety, consider hiring an expert to guide you through the process. People hire coaches for nutrition, working out, public speaking and for really just about anything, so why not ask for help with your closet when you need it? Indianapolis Image Consultant Beth Divine Style does many different types of closest cleanses, based on your need, for $300 and up. Please contact Beth for special January pricing. beth@bethdivinestyle.com.
Keep it sassy, Indy.
Darlene for Indianapolis Image Consultant Beth Divine Style