Move over little black dress. This Indianapolis Wardrobe Stylist thinks it's time to share the spotlight and make way for the rosier of hues just in time for Valentine's Day. Whether you are venturing out with your love or your gal pals, consider how the red dress could add a super punch to your wardrobe during these dreary winter days.
Indianapolis Wardrobe Stylist Breaks Down The Best Shade of Red For Your Coloring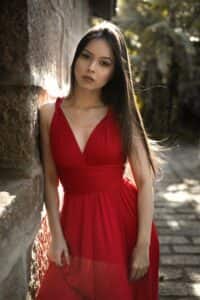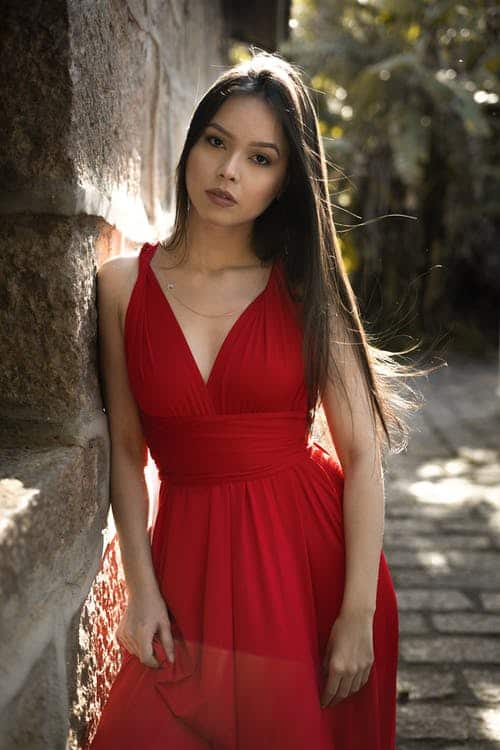 Red dresses are iconic for making a statement and helping the wearer exude confidence. However, it is important to choose a shade of red that fits you, your skin tone, and in a style that compliments your shape. If you're not sure of your shape or colors, book a style consult with Beth Divine Style – Indianapolis Wardrobe Stylist. A red dress can easily slip into the gaudy category or cause attention for all the wrong reasons if not carefully chosen.
Color Profiles for Red Attire
With a full spectrum of red shades to chose from, some variations complement certain skin tones better than others. This is by no means an exhaustive list but can help you think through your own color profile in a way you might not have considered before.
Fair
For more porcelain or fair skin tones, a cooler shade of red works best. Think cherry red for this color profile.
Example: try this beautiful cowl neck sweater dress from Loft.
Olive
If you have an olive complexion, stick to a warmer red color. This skin tone has green undertones that are complemented with the warm shades of red.
Example: this animal print and red color combo from Ann Taylor is ssssizzling!
Almond
For almond skin tones, a deep red with purplish hues is your best bet. Almost a jewel tone, this shade of red is a deep cool color.
Example: this wrap dress from Nordstrom is a showstopper date night ensemble.
Color Analysis with an Indianapolis Wardrobe Stylist
This approach to styling your wardrobe is called color analysis, and the technique is applied across the color wheel by an experienced stylist to help you maximize your look and personality. It takes into consideration your hair color, skin tone, and eye color to help establish your preferred color palette.
It is beneficial in choosing the best clothing options for you, as well as makeup. Color analysis with an Indianapolis Wardrobe Stylist is a timeless approach to styling that does not adhere to any particular fad (or holiday–looking at you, Valentine's Day!). Knowing your best colors empowers you to apply trends flawlessly and make them work for you.
When participating in color analysis, a wardrobe overhaul isn't required. In fact, you may find that you have what you need already hanging in your closet. Color analyzing your wardrobe can help you style yourself more effectively over the long-term and invest in your wardrobe wisely.
Beth Divine Style provides such a service in combination with pinpointing your personal fashion style. The session includes a takeaway swatch book as a resource for future purchases. The beauty of such a session helps you become educated about your personal style and what works best with your attributes, simply highlighting your natural beauty.
For more information and for color analysis pricing, visit www.bethdivinestyle.com.
There you have it. All you need to know to paint the town red! Or, at least your Valentine's Day attire.
Keep it Sassy, Indy,
Darlene for Indianapolis Wardrobe Stylist Beth Divine Style