Hello all, this blog is written by one of my AICI Chicago Midwest Chapter colleagues, Edwards Buice, owner of David Edwards Clothier, based in Chicago. I love his bold, current takes on men's fashion and have bought some pieces for myself and my husband. Check out his website at https://davidedwardsclothier.com/
From Edwards Buice,
"I am excited to visit Indianapolis and have the chance to see why you love this city.  I will be sure to pack some great outfits for visits and events in some of Indianapolis hot spots….
I am packing some key pieces from my closet and from my collection from David Edwards Clothier in some 'wow" ensembles. I bought some new pieces as well that mimic the fall styles and colors from the New York Fashion Week's menswear shows. I want to share some of my favorite pieces I am going to wear.
Red:
We are going to start our visit at  Get Down Tonight: A Studio 54 Experience at the Skyline Club.  This is a special event, and I want to make a sartorial splash wearing scarlet, vermillion or cherry. I am going to take my sartorial splash to the next level wearing a pink jacket which is a color men can wear  even in the fall and it does not matter if he is a classic or trendy dresser.   I have learned the key to wearing a bright color is pairing it with a neutral such as cream, peach, light blue or even nude pink so that it –the "red" — is the focal point.
New Tailoring:
I love wearing blazers with shirts and this fall season "new tailoring" is a very hot trend.  Designers are experimenting and reinventing the very principles of tailoring.  I am going to wear a gray deconstructed blazer with my "sartorial red" shirt.  A great blazer elevates an ensemble ensuring the outfit is perfect for any occasion.   
Trench Coat: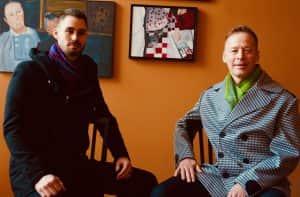 Indianapolis days are warm and evenings are cool.  I recommend packing a trench coat for our evening outings. I love the trench coat because it is a timeless fashion statement but I wear a trench that has a modern twist using a nontraditional cut or color.
Statement Tee: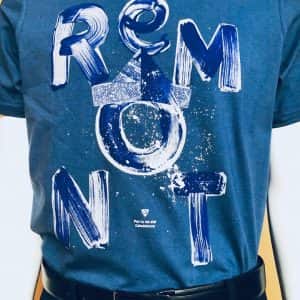 I am seeing Dustin Nickerson at the Helium Comedy Club – this is for us both! He is hilarious and one of the rising comedy stars who I think is destination for a big comedic career.  For that I evening I am going to wear "statement tee"  My ensembles are a non-communciation channel which gives me the opportunity to express my ideals, proclaiming my thoughts loud and proud.  The "statement tee" is going to give me chance to express myself at the Helium Comedy Club.
Bold Colors: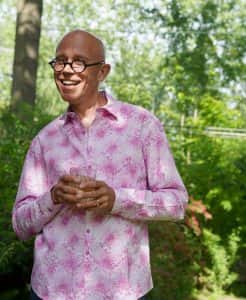 Wearing bold colors is not stopping because it is fall.  The hot colors are yellow, orange, blue; I am going to wear a bold blue shirt to our visit to the Eitjeljorg Museum.  It is the perfect pairing with their contemporary collections.
I am looking forward to seeing Indianapolis and its outstanding attractions, restaurants and events.  
For more information about David Edward's business and beautiful clothing, please go to his website at
https://davidedwardsclothier.com/