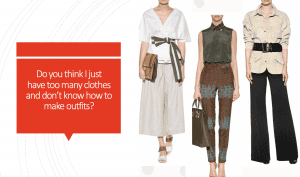 Much has been said about capsules and how great they are. What are they, exactly? They are a group of clothing, say 10 or 12 pieces, that combine to make many, many outfits. To do that your Indianapolis Capsule Wardrobe Stylist has a formula and tips to make it work for you. Capsules were created for people who didn't know how to put outfits together, know what colors coordinate together and how to buy clothes that make great outfits.
Indianapolis Capsule Wardrobe Stylist Shares Tips For Making Your Own Capsule Wardrobe
The premise behind capsule wardrobing is to only buy clothes that fit a certain "capsule" or grouping. You don't buy a piece of clothing known as an "orphan," something so exotic that does not go with anything in your closet in terms of color, style, or wearability. The orphan is not the same thing as a statement piece, an item you know is a standout that you will not wear every day and that's extremely different than anything hanging in your closet. We all have these. On orphan does not coordinate with other items in your closet — at all. When my clients start buying items that are more versatile and coordinate with other pieces, it makes it so much easier to get ready in the morning. Indianapolis Capsule Wardrobe Stylist.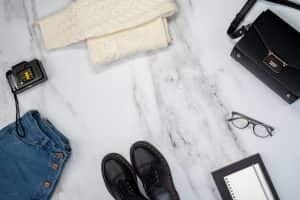 For instance, I have a designer polka dot dress in tulle that's cream and black and see-through. I wear it with a black slip dress. I don't wear it often, but like to wear it to the symphony or other concert where I can show my artistic side. It is certainly not an everyday piece, and but I love it, and bought it knowing I would not wear it very much and it is not part of a capsule. It is certainly okay to do that. In fact, I encourage everyone to have some pieces that are dramatic, striking, and even whimsical they can put on a feel like a princess or someone else. Go for it.
That is exactly the opposite of what a capsule is. Another premise behind capsules is that we all need basics pieces to easily put together outfits. Basics can be solids, prints, or any combination. But keep in find if you go into an office every day (as many of us are starting to do again) if you wear a red/blue/orange stripe shirt two times a week everyone will notice it. This is not a basic piece. This is really an accent piece and we need those as well.  We don't need as many of these, however.
Capsule Wardrobe Starting Blocks
As an Indianapolis Capsule Wardrobe Stylist, I find it helps to break out wardrobe pieces into four categories: lower body (pants and skirts), accessories (shoes, purses, jewelry), upper body (tops, jackets, and blazers), and coats.
When shopping for the lower body, you'll want to search for navy or black pants and a khaki skirt.  For our upper body, a grey blazer, a black tank, and cream shell are all great staples. Then we can shop for coats such as a navy pea coat, a grey trench coat, and a black motto jacket. Blazers and other top layers such as cardigans are next. Look for these items in camel, navy, black, grey, olive, or wine. Finally, we need accessories. Gold chains, black pumps, animal print pumps, navy flats will complete the capsule.
Capsule Wardrobes Stress Quality over Quantity
These pieces we are going to wear over and over again and this is where we should put the money investment money into our capsule wardrobes. We want these clothes to last and hold up. How many of us have bought black jeans at a low to medium price point and noticed they faded rapidly as we washed them? This was not a good investment.
I bought a pair of beautiful fitting-black ankle pants and continue to wear them over and over. They always look great and sleek. Spending $200 or more on a high-quality piece of clothing for your capsule wardrobe is a great investment. This is where the cost per wear principle comes into play. Let's say you bought a black blazer and paid $400. If fits you perfectly; and it's the lightest weight 100 percent wool, you'll wear it frequently. If you wear it at least two times a week. That's 104 times you'll wear it in a year. Divide that by the cost, $400. That comes out to $3.85 dollars per wear. When you think of what you spend for a grande latte at Starbucks this price seems very reasonable.
So with that being said, buy basics with caution. Make sure they fit; take impeccable care of them. Only dry clean or wash when clothes are really dirty. Sometimes they just need to air out. For instance, I don't dry-clean dresses are often as I used to do. I hang them up; let them breathe and try to wear them 4-5 times. My goal is to only dry-clean them once a season. Men have done this for years, especially men who wore well-made wool suits. They wore them, hung them up, and rotated them in their wardrobe.
Indianapolis Capsule Wardrobe Stylist Makes it Easy To Get Dressed Everyday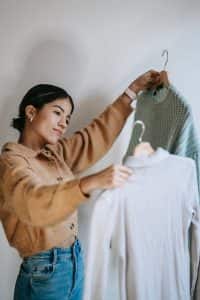 Many of us are back in the office and are finding that maybe our work clothes pre-pandemic aren't fitting as well as they should. Schedule a closet cleanse with your favorite Indianapolis Capsule Wardrobe Stylist. Out with the old, in with the new! I can help speed the process along, and if there are things that you'd like to keep, we can incorporate them into your new capsule wardrobe. A lot of times, a capsule wardrobe means buying a lot of new things, but you'll be surprised at how we can find a new life for your favorite fashions.
In Capsule Wardrobing Part 2 we will discuss what pieces to have in your grouping!
Keep it sassy Indy,
Beth Divine, MA, AICI-CIC, Image Consultant and Indianapolis Capsule Wardrobe Stylist