By now, if you have even passively glanced at any fashion magazines or online style blogs, you have seen that the Pantone Color of the Year 2023 is Viva Magenta. As a Indiana Wardrobe Stylist, I have noticed that it is somewhat more sedate than last year's Barbie Pink, in a deeper hue that seems as though it could be easy to wear. Yes, it can be easy to wear because it's not clearly warm or cool, but both.
Indiana Wardrobe Stylist advice on Wearing the Pantone Color of the Year
Every year, Pantone comes out with a color of the year. According to a news release, global color authorities have Viva Magenta (Pantone 18-1750) as its Color of the Year for 2023. The crimson-red hue is statement-making yet not overpowering, leaving room for creative interpretation. It is based on the red family. The Pantone Color Institute has been picking colors of the year for 20 years! Why care? You will be seeing this color in home decor and in clothing. Plus, it's fun to be up-to-date and think about how to incorporate it into your life.
A balance between warm and cool tones, Viva Magenta is "inspired by the red of cochineal, one of the most precious dyes belonging to the natural dye family as well as one of the strongest and brightest the world has known," said Leatrice Eiseman, executive director of the Pantone Color Institute, in a press release.
It is one of those colors that to me, your Indiana Wardrobe Stylist, is not a strong cool or warm hue. Even though the color is not strong warm or cool that doesn't mean everyone in the world will look amazing in it. I suggest you put the color near your face when you wear an item. How does it look?  For me sometimes these darker colors are not flattering so I add a super flattering warmer color like true red, coral, yellow, or even navy.
Adding colors to an outfit makes them more interesting anyway!
If I felt this darker color did not flatter you, I would suggest finding the "version of it" that does work or adding it in a shoe, purse, or even a tie for men. As an Indiana Wardrobe Stylist, I do have burgundy shoes and a burgundy (just like Viva Magenta) that I wear with my very best colors such as red, blue, coral, aqua, and even orange. I love unusual color combos. I know this much – because I look rotten in black I would add brown instead since it is nearly always flattering on me.
Here are some examples of Viva Magenta and different shades of it that will work for you. I do believe that winters (who look amazing in jewel and black tones) and even summers, who rock more muted, soft tones can definitely wear this shade, as can be muted and fall.
Here are some colors to wear with Viva Magenta as an accent piece, a purse, shoes, jewelry, etc.:
Winters – add hunter green, bright pink, black, navy, and grey.
Summers: Add grey, blue-grey, navy, cool brown, light purple and cool red, teal
Falls: Add orange, warm red, gold, orange, olive green, and brown
Spring: Add aqua, orange, gold, light purple, warm green, teal, and true warm red
Warm complexions should wear gold and rose gold jewelry; cool complexions, wear silver. All will go with Viva Magenta. If you find you are just not a fan of the color — and that sometimes happens — add it to your jewelry, your purse, your socks, your shoes, etc. I have found my burgundy shoes to be a surprisingly great neutral to wear in the winter with black, navy, brown, and even hunter green.
See how you wear this color in 2023… Some interesting examples of different shades of color. All images link to where you can purchase these items.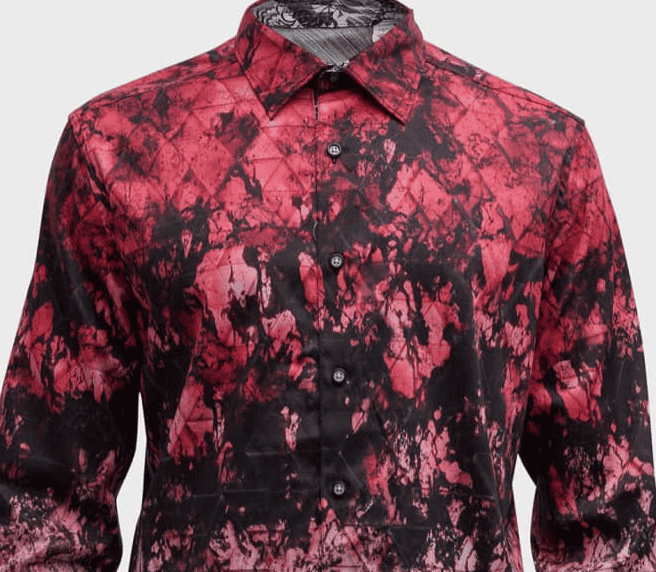 Keep it sassy, Indy.
Beth Divine, MA, AICI-CIC
Personal Image Consultant & Indiana Wardrobe Stylist