Regardless of the season or the year, you can bet on metallics being a top trend. As an Image Consultant, I can tell you, Spring 2023 is no exception with silver and gold leading the charge. Forget tucking away your metallics after New Year's. It's time to think of metallics as a year-round staple in one's wardrobe. There are a variety of ways to wear metallics and very few if any, rules. For example, it's perfectly fine to mix metallics. As you accessorize an outfit, wear gold hoops with a silver-buckled belt if you please.
I've always considered metallic as a neutral, going well with any color, which is welcome news as we will see lots of bright colors for spring. Metallic does not necessarily mean showy. Sure, a sequin garment makes quite a statement; however, metallic can be a soft sheen on a shirt, also. Whether subtle or bold, metallic says "dressy" and "special." Metallic elevates any look.
Image Consultant Tips for Wearing Metallics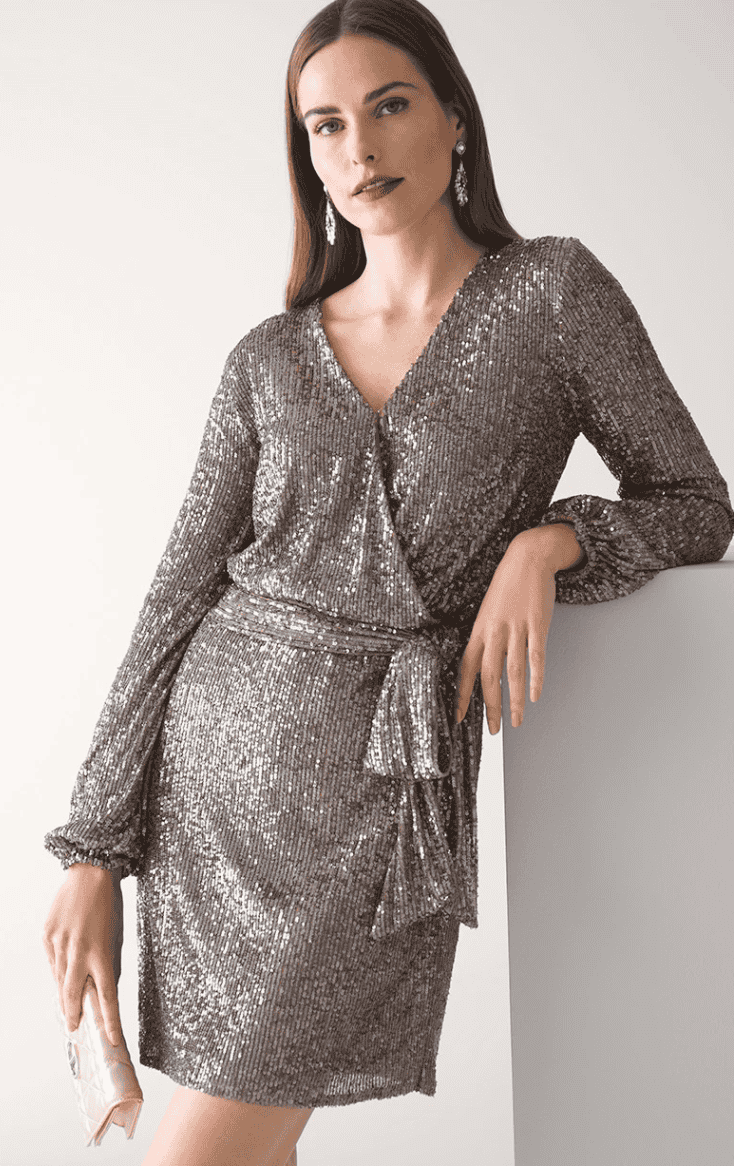 I, your Image Consultant, can think of no better time to wear metallics than in our winter months as many face gray days over the next several weeks. Here are a few things to consider as you contemplate your metallic ensembles:
Metallic does not mean a metal color necessarily. There are lots of metallic colors to be enjoyed: shiny blues, pinks, and greens, for example. If you have your metal metallic colors covered in your wardrobe, branch out from there.
Try a monochromatic metallic ensemble. As an Image Consultant, I observe that we often lean on a single metallic piece in an outfit, it could be fun to bring in a head-to-toe outfit of similar metallic tones. If your style is bold and dramatic, this is your challenge.
Mix metallics. Gold pants with silver shoes? But of course. Get in there and try some fun new combinations with your metallic pieces.
Mix metallics with a bright color. We often go to black or gray when we are wearing a metallic piece because it showcases the metallic well. However, in Spring 2023, more is more. Go out there with a bold color worn under a metallic jacket, or a metallic shirt with hot pink pants.
A little metallic goes a long way. If you have not yet ventured into metallics but you'd like to, start small and branch out from there. If you aren't ready for a bold piece, no problem. As an Image Consultant, I have noticed that getting comfortable with a trend is important. Better to try it on a small scale to see if it's for you.
Metallic is for everyone!
There are very few trends that are for everyone. Metallic would be one that anyone regardless of their style can adapt to their style. As you contemplate your spring/summer wardrobe acquisitions, challenge yourself to find a metallic piece. It could be just the boost your closet is needing. Don't forget to add some special metallic touches such as sandals to your summer outfits. jewelry for all of them. It's okay to mix metals in your jewelry, too!
Want help, from your Image Consultant, on updating your wardrobe for spring/summer? Message me. I'm here to take the
guesswork and the stress out of shopping. I'd be delighted to help you!
Keep it sassy, Indy.
Beth Divine, MA, AICI-CIC
Personal Image Consultant