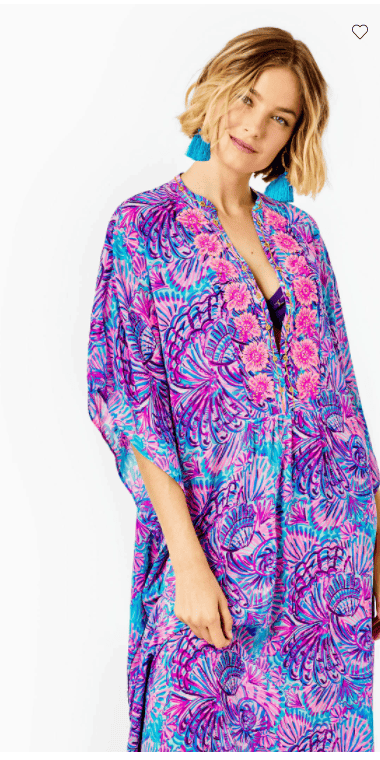 Over New Year's I was vacationing in Key West, FL with my husband, and I ended up staying two extra days. Michael wanted to return early so he could go to work, and since my schedule was more flexible, I had the liberty to stay at the resort two more days. (It was heavenly! I have never done that!)
Of course, even when I am on vacation, I have a "style and image" lens on and am always observing people–the way they dressed, acted, etc. There were many families with children, a few couples, and retired people.
It was perfect weather, and temps hovered around 80 degrees all day! Thankfully I had overpacked so I didn't run out of clothes. I was able to work out every day and I tried to control my eating!
What I Notice as a Personal Image Consultant
Anyway in this warm utopia, what did I see? It was really a mishmash. Since I was hanging out at the pool 70 percent of the time, I really noticed swimsuits. Mostly, what I saw was nice and flattering. Pretty, vivacious prints; bright, sheer coverups; and metallic sandals. I was surprised, however, that I didn't see that many hats, for men or women.
On a side note, I am a fanatic about hats. People tell me I can really "wear" hats, and I consider it one of my skills in my "toolbox." Really, though, I wear them to avoid the sun. Even though I am somewhat olive-skinned, I still faithfully wear sunscreen and hats in the sun, really year-round. I love a good fedora, a wide0-brimmed straw hat with some color; a Triplane hat with a floral brim (Lily Pulitizer, and even baseball hats. I really take care to make sure my hat goes with my outfit. If it's casual, I will wear a baseball cap or the Triplane. If it's more dressy, I wear a wide-brim straw hat, a Panama hat, or a Fedora. A blog just about hats is coming up!
What I noticed, besides people were not wearing sunscreen, I felt some women's styles were a little dated. I still saw some denim cutoffs, even at the pool, with a statement T. Overall. For many women over 40, I, your Personal Image Consultant, am not sure it's the best look. Now, wearing a breezy sheer blouse in a pretty print can work with denim shorts.
For the most part, if you are hanging out at the beach or the pool for the majority of your vacation, invest in a good quality flattering coverup and sandals. I saw some beautiful long, sheer ones in rust, aqua, and white; some pretty prints, etc. I wore a sheer, sleeveless navy print dress over my Lilly swimsuit.
And, men, I don't want to forget you! Invest in some quality swim trunks in a fun print or a solid color, whatever fits you. A hat is cool, too, and protects your head from burning. Man sandals? Yes, BUT only if your toes are clean, nails clipped and hair on your toes trimmed. You might want to consider some rubber sandals for the pool, and they are perfect. For other activities, leather sandals with a nice tread are perfect for you.
During vacation, guys, I can recommend short-sleeve polos or cotton shirts. But, I do not recommend these in the office–ever. Just wear the cotton button-down, and roll up the sleeves!
Keep it sassy, Indy!
Beth Divine
MA, AICI-CIC, Personal Image Consultant