Valentine's Day is another one of those holidays that makes the drab winter months somehow bearable. I, your Carmel Wardrobe Stylist, live in the Midwest. I discovered years ago that I needed a warm, sunny vacation during the gray winter in Indiana. If you live here, you can relate to this belief. It really does get dark; the sky is gray, and the sun just does not shine as much as in other regions.
This is probably why my husband and I decided years ago that we would run at least one race in a warm-weather region. Usually, it's in Southern California because the sun nearly always shines there, and we have family there to visit which makes it even
better.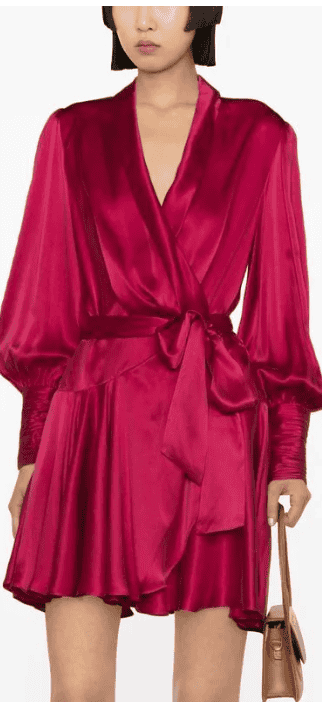 Carmel Wardrobe Stylist Advice for Valentine's Day
Back when I was single (and I was single for many years), I hated this holiday. It was for couples, and I was not in a "couple." As a Carmel Wardrobe Stylist, I think it is great how that has changed and single people celebrate it too – such as on Galentine's Day! l love it.
If you are going out to celebrate the holiday, think about this, "It's more about dressing up, whatever that means for you, and feeling good about yourself." You don't necessarily have to wear bright red or sweaters with hearts on them unless you want to do so!
As Carmel Wardrobe Stylist, I realized many years ago that red was probably one of my best colors, hands down. It's important to know that when you wear red you are making a statement. It's bold! It shows confidence and is screaming, "Did you see me?" Don't let this boldness make you shy away from the color.
Here are some ideas for Valentine's Day. Celebrate the day of love, even if it's just celebrating you! I do love a dress. If you're still weighing a little more than you'd like, ladies, reach for a wrap dress. A print can be even more slimming believe it or not. If your dress has a deep V-neck, remember to fill up the space with a necklace that fits your scale.
For more fashion advice feel free to reach out to your favorite  Carmel Wardrobe Stylist today!
Keep it Sassy, Indy!
Beth Divine, MA, AICI-CIC
Carmel Wardrobe Stylist