I love to share with you some of my favorite finds…this is one of  "those" blogs. And, I am also sharing some of my favorite catalogs I love to look over.
Men's pants: Do you ever receive catalogs for years that you look at, wonder if the products are as great as they seem but never order? I am sure you do. In my world, one of those catalogs is J. Peterman Company. The catalogs themselves are so interesting. The writer comes up with really cute scenarios that really sell the clothes. And, the catalog does not feature photos but illustrations! So cool. Being a print nerd and working in print communications for 25 years I find this idea really refreshing. Anyway, what do I like from Peterman's? The men's clothes! I ordered my tall, slim husband a pair of olive cargo pants and a linen plaid shirt that are perfect for Indianapolis Men's Styling. We both loved the quality and the fit! A+ for J. Peterman. Here is the link for more information!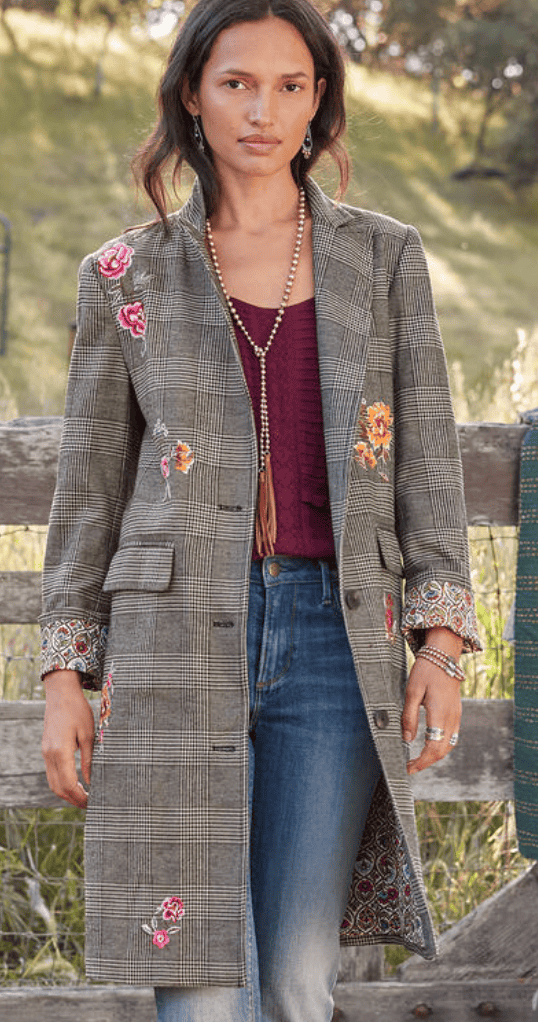 Another catalog I enjoy looking at is Sundance. It's actually owned by the actor Robert Redford and really reflects the Southwest's relaxed, boho style. Many of the models are photographed on location in such places as Santa Fe and other beautiful settings. If you are a bohemian at heart, this company is for you. I have ordered some dresses and jewelry that are always spectacular. The relaxed vibe of the clothes will draw you in. Plus, you are sure to stand out in these fabrics and shapes! And that is never bad, right? I love this take on a traditional plaid coat.
Browse here!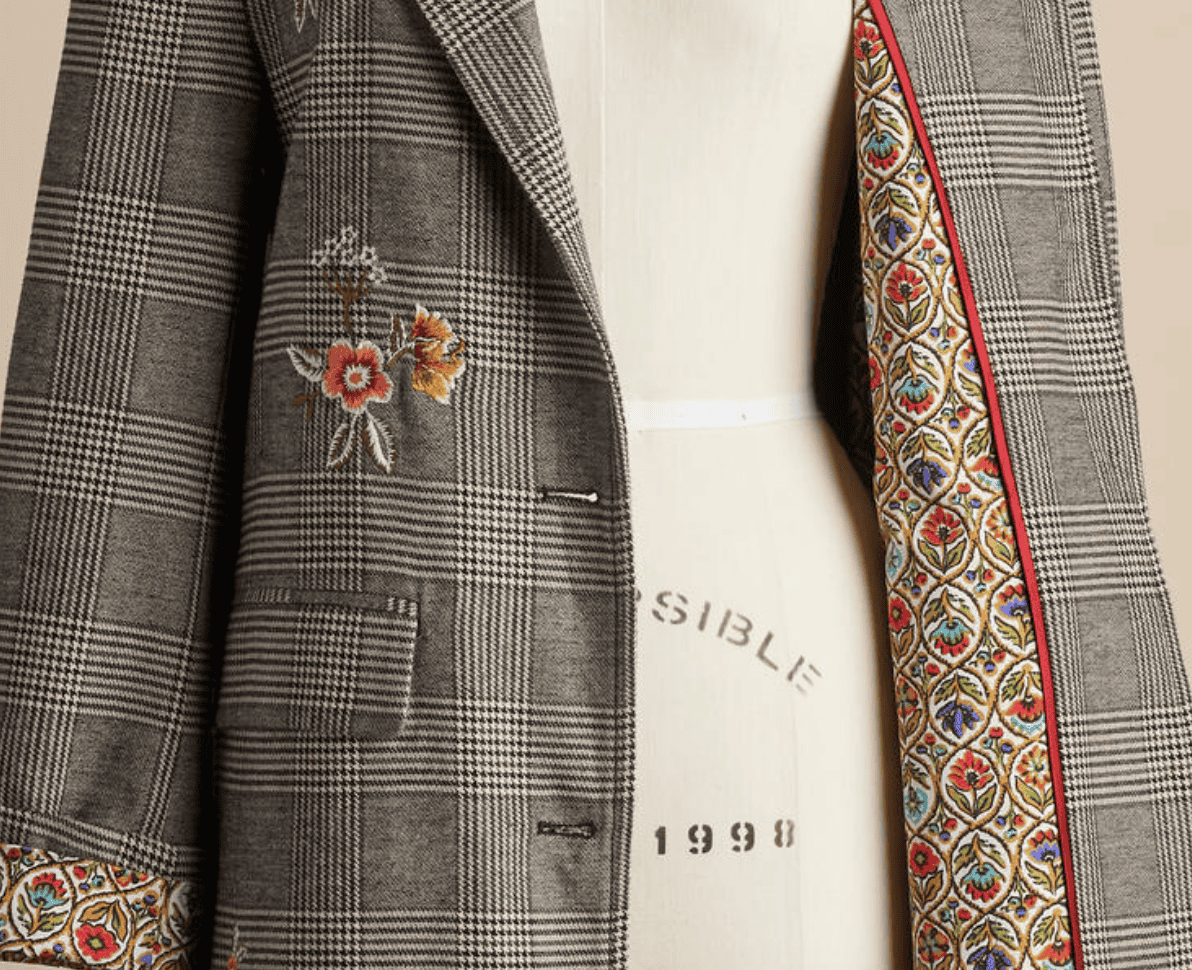 Now the men's turn. I am always preaching fit, fit, fit, and the importance of quality to my male clients when it comes to their Indianapolis Men's Styling.
This is especially true in men's dress shirts. While I have always been a tried and true Brooks Brothers fan: the store offers several different fits from the very slim to the more robust — I have recently discovered another company: Charles Twharp (based in the UK).
Their marketing claims they are "Home of the proper shirt." I can attest to their quality since my husband needed some new white shirts, and I was very happy with the quality of the fit and the fabric. The price was not any higher than what I'd pay at home. So I do recommend them.
For the more artsy person, I love Francis Valentine. Clothing is classic, yes, but they are done in bright, fun, colors; different fabrics land pieces.
Shoes are very fun, and we all know how the right shoes can make or break an outfit, right? It was started by the late Kate Spade so right there you expect something great. The clothes deliver in their uniqueness. I also love the catalog since it's fun, and the clothes are part of the setting! I have not ordered yet from this company but may do it in the near future.
So, guys' turn now. Another publication I like for men is… Johnny O.
What do I like about the clothes: They are casual, different, and very high quality. My husband loves their hoodies and shirts. I love that I can launder them over and over; pop them in the dryer; and, they still told up. I know how men love to hold on to favorite pieces and love great quality. With this brand, you can do that and still have your Indianapolis Men's Styling.
I also love their interesting catalog…
Are you interested in finding your fit? Contact Beth Divine today!
Enjoy your fall!
Keep it sassy, Indy.
Beth Divine, MA, AICI-CIC
Personal Image Consultant