Traditionally, since the dawn of time, it seems velvet is a popular fabric for the holidays, especially Christmas. When I think back on the velvet dresses I've owned, I guess I was following tradition, not necessarily fashion.
I, your Carmel Personal Stylist, remember wearing a pretty hunter green velvet dress, a midi with nondescript long sleeves to a December wedding. It was a pretty dress, but it wasn't a great color for me, and the shape wasn't great either. This was before I took any image consultant training or knew anything about best colors. It violated a rule I follow not: If it's a midi dress, have a more revealing neckline; if it's a shorter dress or a mini, wear a more conservative neckline. Pick one! (By the way, I follow the same rule in makeup: Play up either your eyes or your lips. Not both at the same time. For example, when I wear a bold, red lip–which is often–I don't wear a bright teal liner on my eyes. One or the other.)
Carmel Personal Stylist's Tips For Velvet
Anyway, is velvet only for the holidays? Of course not. You can wear it year-round, actually. It just depends on the total outfit.
Velvet is for men, too. As a Carmel Personal Stylist, I have seen many really attractive velvet sport coats for men that look sharp with black jeans or just black pants. Navy velvet can really look wonderful with those options or even a lighter jeans and even a statement T. Have fun!
My Velvet Favorites
So how do you wear velvet? I suggest just one piece of velvet, especially if it's a large piece such as a dress or blazer. Lighten up obviously holiday pieces such as red or green with lighter pieces such as lighter jeans, distressed jeans, fun T-shirts, and even brown.
Ladies lighten your jewelry, too, with velvet and let the rich fabric steal the scene. If it's for a holiday party wear a pretty suede boot or bootie, if it's a midi and your legs are slimmer.
I have also seen many velvet jumpsuits and soft pants. Ladies, you can pair these wide-leg velvet pants with a metallic cami, an off-the-shoulder top, or even a cutout top to lighten them up.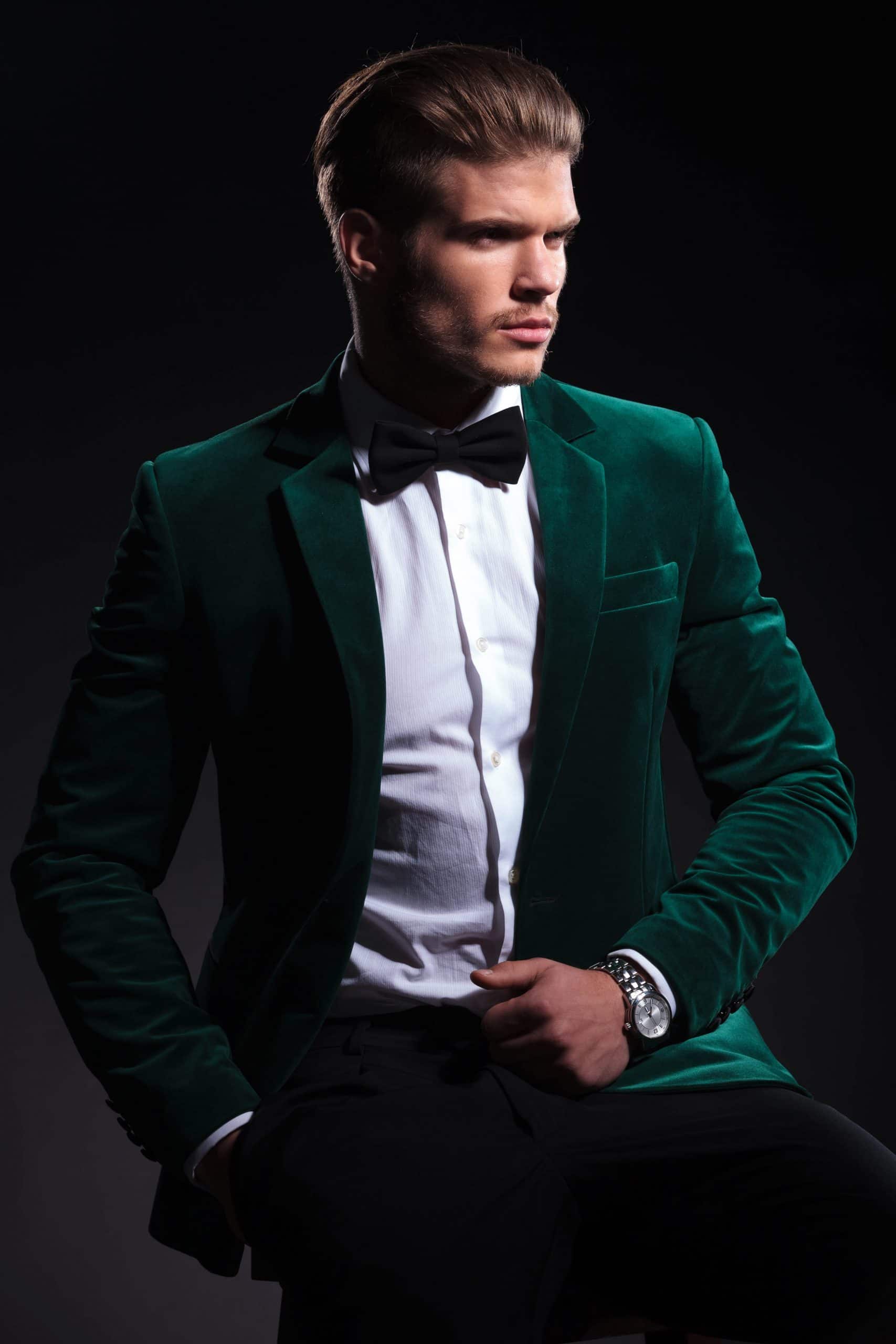 I, your Carmel Personal Stylist, like this cami from White House Black Market.
I also like a velvet skirt. Black is a favorite, always. I really like this velvet skirt since it a pretty fit and flare and flattering on many. Wear it with the cami, metallic shoes or boots.
Guys, we don't want to forget about you! I really like a dressed-up jacket with velvet lapels. This jacket is in a fun color, that does not say "holiday!"It would look great with a white or even grey shirt and black dress pants or even jeans. Add a pocket square for a little pizzaz!
If a full piece of clothing is too much for you, pick an accessory such as a velvet evening bag, velvet pumps (ladies). Men, look for a velvet bowtie or tie to add some festive touches to your party or year-round outfit.
Have fun. Wear what makes you feel fabulous!
Keep it sassy, Indy.
Beth Divine, MA, AICI-CIC
Image Consultant and  Carmel Personal Stylist