As I have mentioned before, as an Indianapolis Image Consultant, I do work with men more than half the time in my practice. I like this work because I find men often have fewer preconceived notions about how they can dress.
I like to sit down and talk with every client and always ask: "How will we know we've nailed it or are successful in working together?" or "What's your main goal?"  More times than not, men will tell me: "I want to be memorable." or, "I want to stand out from the crowd." Sometimes they are referring to standing out at work, in their social activities, or both. It's always important to really explore these attitudes. Otherwise, I might miss some very important clues.
An Image Consultant's Approach to Men's Styling
This personalized approach is how my business is different than others who style people. Another way I am different from other professionals is I won't clean out a closet until I know several things, including:
First – What are your "wow" colors? I accomplish this through a color analysis where I put several flags of color near your face (no makeup) to see what lights up your face or what creates darkness or even lines. Yes, it's true! Certain colors are not flattering. It's just not true that with the right makeup we can wear any color.
Second – I need to know your shape and what flatters you. If I don't know your measurements or your silhouette, how could I possibly clean out your closet or even know if what you have that suits you? So I also use this knowledge to look at your closet and clothes.
Third – Your style plays an important as well; although it's not as important as you would think. I find clients really like to learn about their style and how to show it and find clothes that work. I do this through a couple of style quizzes that can really pinpoint style; however, that being said many times people in business, especially in upper levels, can't really show their full style at work and in the office. For instance, if you are an alluring style personality, going to work with a bra top under a blazer is really not a realistic option (unless you work in fashion). So for style expression, oftentimes, it's relegated to evenings and weekends.
Words of Wisdom from Your Image Consultant
Your shape and your thoughts are also keys to an Image Consultant. I have learned with the hundreds of people I've worked with not to automatically assume everyone feels the same way about their shape and how to dress. This is where the personal relationship and interviewing come in.
After I measure each person, we talk about how they want to dress and portray themselves. For instance in my work as a Carmel Personal Stylist, if I find a lady has a figure with a larger bottom, we talk about it. If she wants to "balance" her figure more, we go in that direction since I know how to do that with certain pieces, colors, and cuts. If the person is perfectly fine with showing her lower half and even featuring it, I don't focus as much on that.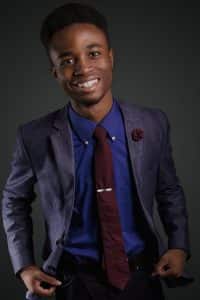 Another question I ask is about modesty. How modest are you? At what length do you wear your dresses. Guys, what do you like to show? Do you wear jewelry? Bright colors? Being different?
You can see that Image Consultants are big like reporters. We ask questions; we seek information and then use that knowledge to give clients the best service we can.
I have also found, as Indiana's Image Consultant, that often clients leave much unsaid. But, over time, in working with that person you learn more about them and are better able to help them.
And when they hear the compliments such as "you look amazing," I am always pleased. I've done my job!
Keep it sassy, Indy.
Beth Divine
MA, AICI-CIC, Image Consultant