Match your socks to your jeans or trousers. There is a time and a place for most things in fashion, including matching your socks to your trousers. Sometimes understated is best. However, for day-to-day wear, socks are a great way to tell your story and express your personal style. Don't allow the color of your pants to dictate your sock choice. If colorful or patterned socks are new to you, start small and build from there. Begin with colors that work nicely with your wardrobe, and specifically the pants you are wearing. If you wear a lot of grays, for example, look at socks with royal blue or sunny yellow in them (or both) – or a gray/black pattern. There are many color and pattern choices out there. Try a few to begin and branch out from there. My advice, as a Carmel Wardrobe Stylist, get creative and have fun. Even if no one sees them, fun, colorful socks give you a mental lift.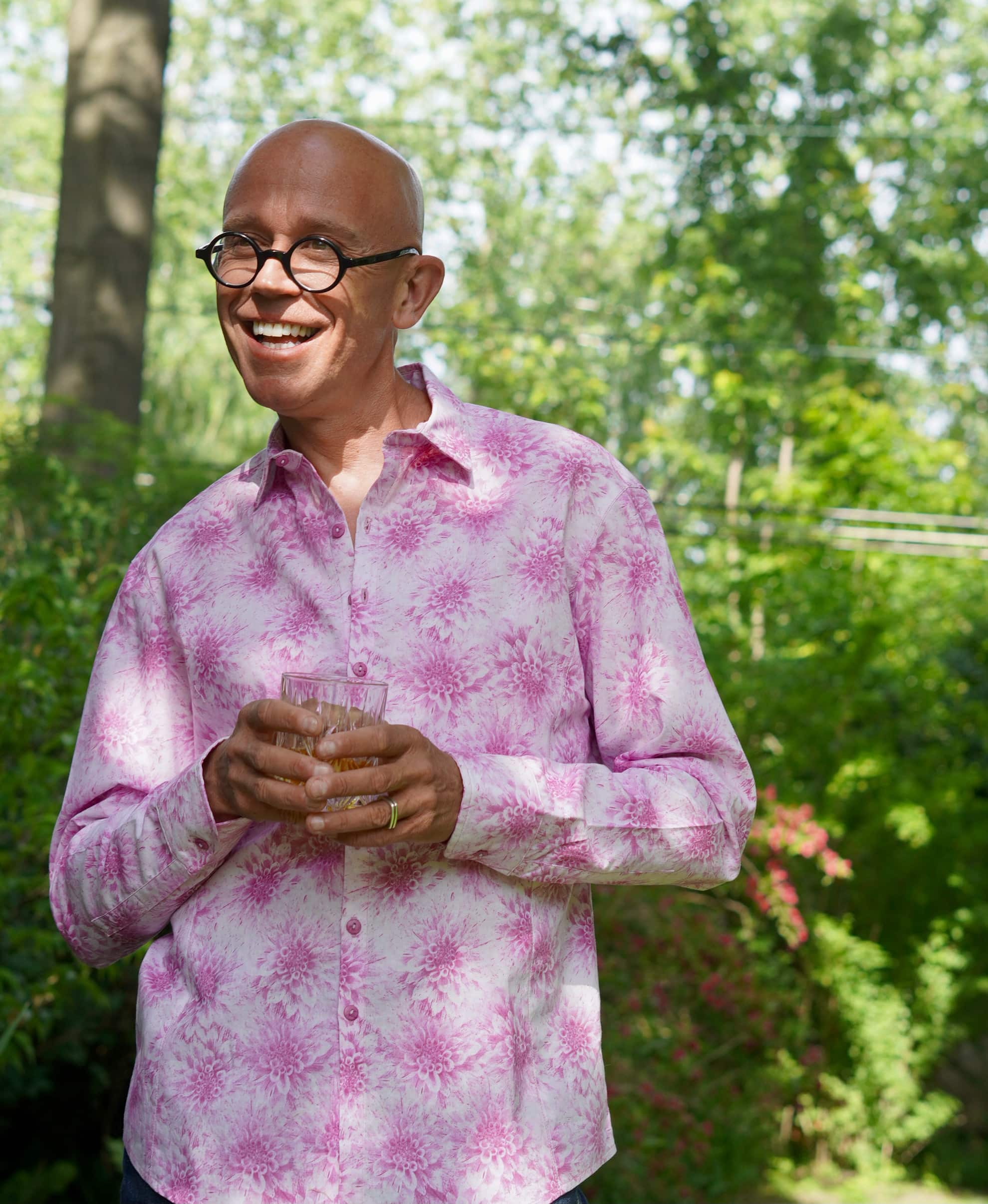 Do not wear pink. Pink has a reputation as a feminine color, and many men avoid it for this reason. Tragic. My challenge to you is to throw out the notion that any color is feminine or masculine. They're just colors, and there's a shade of pink for everyone. As a very general rule of thumb, brighter pinks work well on those with deep, rich coloring, while softer, less saturated pinks work well on those with fairer body coloring. I recently traveled to London, and I saw many men wearing pink shirts with various colors of suits such as navy, bright blue, and grey. As your Carmel Wardrobe Stylist, I can recommend this shirt, made in London, that my husband purchased. I love the many cuts the store offers because we all know one rule that remains – fit is fashion!!
If you are thinking of introducing new colors into your wardrobe, including pink, look over your wardrobe in its entirety to see the color repetition. Then, try to find colorful items the next time you shop. It is easy to reach for the same colors each time, so you might have to tell yourself to step away from the navy blue (wink).
Accessorize sparingly. As with the socks mentioned earlier, accessories express your personal style. These include your shoes, neckties, pocket squares, socks, pins, tie bars, and so on. However, don't shy away from pieces that have been viewed as feminine in the past. If it suits your personal style, wear a bracelet or a necklace stack. You can introduce a new color into your outfit with accessories. However, it's okay if they color coordinate, too. It depends on the impact you are going for. A metallic-like gold, silver, and rose gold are neutral, and it works with everything. Abandon the idea that an accessory is masculine or feminine and start viewing accessories as simple accessories. If you feel drawn to it, buy it. Moving your style forward means trying new things and seeing what works.
My #1 Rule as a Carmel Wardrobe Stylist
Here's one rule I'd like you to keep: be yourself at all times. There's only one of you. You are what makes the clothing cool. As your Carmel Wardrobe Stylist, I'm here to elevate your style and wardrobe. Message me via my website at bethdivinestyle.com to set up an introductory call. I look forward to hearing from you!
Keep it sassy, Indy.
Beth Divine, MA, AICI-CIC
Carmel Wardrobe Stylist