Beth Divine, AICI Certified Image Consultant and Wardrobe Stylist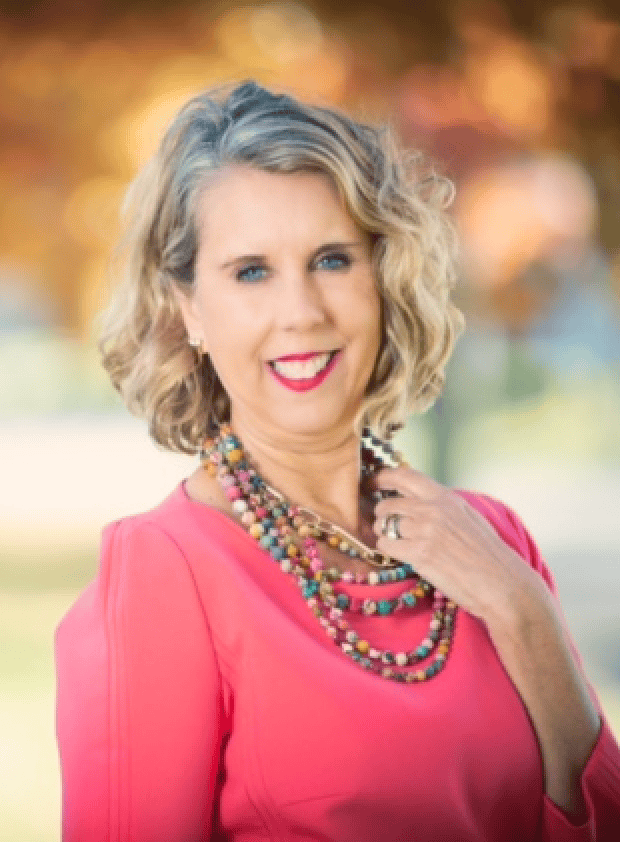 Beth Divine is Indiana's only Certified Image Consultant via the prestigious Association of Image Consultants International. She is the president of Association of Image Consultants International, Chicago Midwest Chapter.  
Learn About Your Personal Style with an Indianapolis Image Consultant
As an image consultant and personal stylist based in the Indianapolis area, I work with individuals and corporations to educate clients about best wardrobes and personal image, from outward appearance to the most polished social media presence. She has several hours of training in the image field, listed below, and hundreds of hours of practice working with clients of all ages and stations in life. Most, recently she has added online services to her offerings.
Additional certifications:
Color Analysis, International Image Institute, Toronto, Canada , 16 hours, August 2019
The Plaza Finishing Program, 2018, Beaumont Etiquette, NY, NY
Image Consultant, Institute of Fashion and Style, 2017, Sacramento, CA
Men's Styling, 2015, 16 hours, School of Style, West Hollywood, CA
Fashion Stylist Program, 2015, 72 hours, School of Style, NY, NY
Personal Stylist, 2015, 16 hours, School of Style, West Hollywood, CA
MAC Pro, Bridal Makeup, 2014, 8 hours, Chicago, IL
MAC Pro, Airbrush Mastery, 2013, 8 hours, Las Vegas, NE
Makeup Artistry, Pro Soto Studios, 2012, 30 hours, Indianapolis, IN
I have served on the Association of Image Consultants International Chicago Midwest Chapter since 2018 as Vice President of Membership; currently, I am president of the Chicago Midwest Chapter for the 2019-2021 term.
As the only Certified Image Consultant in Indiana who is a member of Association of Image Consultants International (www.aici.org),  I passed a test, submitted an extensive portfolio that showed clients, billing, skill level, organization involvement and knowledge in the image consultant field.
Before becoming an image consultant, I was a working makeup artist for commercial products and weddings, specializing in airbrush makeup. (I often give clients makeup and hair style recommendations whether they ask for it or not!)
I graduated from Taylor University with a bachelor's degree and Ball State University with a Master of Arts degree and worked in corporate public relations and higher education for 25 years (most recently at Indiana University Heath). I am a Competent Toastmaster and understand the power of a confident, engaging image — in appearance and in speaking!
I love all things fashion and help clients create and enhance their image. The end result is nothing short of spectacular! Many clients tell me their friends say: "You look beautiful. What's different…"
You may ask how are you different from other stylists in the area. One reason is that I educate clients — just in case we never work together again I make sure they have learned something simple they can do on their own to look their best. I call it my two main goals. When you work with me, you will learn more.
Closet Cleanse With your Indianapolis Fashion Stylist
As an Indianapolis Fashion Stylist I offer many services—personal shopping for a special outfit or a whole new wardrobe, a closet cleanse and silhouette analysis as well as a beauty consult. While all of these things truly transform your personal style—the Closet Cleanse is the most effective way to start new and finally have the wardrobe that "works" for you!
As I look though your Indianapolis closet, I learn much about you. Closets actually have energy. They do! They say whether you're stuck in the past, not spending enough time on yourself, don't know who you are or your "style", or you are simply unable to move forward. It's true!
Your closets can actually suspend you into a time period. Cleaning them out, getting a second opinion and some recommendations from a stylist will help you move forward and dress in the most flattering ways. It is one of the most important parts of the styling consults and the most revealing. It helps me get to know you, what you like and what your goals are for your look.
While we're looking through your wardrobe, most of the time, we can find some pieces to wear in a new way. As your Indianapolis Fashion Stylist, I can always create at least one-two new looks as we shop your closet.
Most of the time when you tell me "my clothes don't work" it's because you are lacking many basic pieces of clothing that you can build on. When you don't have a good foundation, it's difficult to get started and build something wonderful.
That's why going through your wardrobe and finding the obvious basics you need is crucial to the work we will do together. From pants, jeans, jackets, dresses, accessories to more fancy attire, we will decide what basics you need for your life.
Finding your "magic colors" and makeup colors that compliment you are other important building blocks to my fashion styling services. We all know that certain colors look better on us than others. This is due to the intensive of the coloring in your hair and skin. Some people look amazing in primary colors – for others they are too bright. They look better in pastels. Wouldn't you like to know what colors in your clothing and makeup will enhance your look? Together we will explore your personal style.
Indianapolis Fashion Stylist Who Explores Shape
Finally, another key to the personal styling consult is pinpointing your silhouette and what shapes will look better on you. There are several shapes to explore, and within that work we will discuss the best types of clothing just for you.
For example – I am a bigger on the bottom shape – as are many women. I look better with bold colors and prints on the top and darker colors on the bottom. Just knowing this can help me find clothing that helps balance my shape – which is the goal for all silhouettes.
Beyond your best shapes for clothing, best colors and pieces that will round out your wardrobe – finding out what style of clothing you like is key. For instance …Do you like florals, plaid, polka dot, stripes, bold colors, masculine and tailored cuts or more feminine styles such as ruffles and A-lines. Do you like edgy leather outfits, bold colors or simple prints. Maybe you don't like prints at all. Are trendy or classic? Do you like to stand out or be in the background? Are you a minimalist – only liking neutrals such as cream, black and grey? Live in jeans or Yoga pants?
We will discuss this to find out more about you and your personal preferences. Whatever we decide, the clothing list you make will fit your lifestyle –casual or more professional clothing – and your budget.
Men Work With Indianapolis Fashion Stylists and Wardrobe Experts, too!
One of the fastest growing groups seeking fashion stylists are men! Indianapolis Fashion Stylists can help men dress for a special occasion, a job interview or career move or an entire wardrobe update. I have had special training just for men's wear and style, and can dress men's different physiques. We can "shop" your closet and clean out dated clothing and what you don't wear, and put together new looks from the basics you have and then decide what basics you need. A stylist can also help you decide what staples you need and what trendy items you might enjoy.
While it's true that men don't have as many clothing options as women, there are more choices than ever before. I especially like the new designs in men's shoes, the business casual clothing that looks sharp, yet is a far cry from the Brooks Brothers suit. I often consult male clients on skin care (yes, men should moisturize, too), flattering hair styles/cuts and best colors for their skin tone.
Call today for a consult or personal shopping appointment. For day-to-day styling and makeup tips, go to my blog on bethdivinestyle.com.
Testimonials
---
"Beth performed an outstanding job of helping me select quality outfits that look great on me. She also taught me how to think about future purchases."
"Beth is a great Indianapolis personal stylist. She has keen eye for color and proportions and was able to update my wardrobe in a short time. She gave me great tips on what to buy in the future and, more importantly, what to avoid! She covered everything, including accessories, make-up and shoes!"
"She did my colors and really helped me in shopping for clothes that fit me best. She really helped me break out of the old mold and into a new mold where I feel stylish and that I look my best. Meeting old friends in new clothes and having them say 'You look beautiful!' is the best compliment I can give to B. Divine!"
"Beth is wonderful! Her fashion consulting has been priceless. She not only helped me go through my closet to find what worked for me, she also helped me shop for new pieces that were fabulous on me. I highly recommend her services!"
"I do not have a flexible schedule, budget, and I have a petite frame which has made shopping a horror story. After talking to Beth she was extremely flexible and accommodating to my needs. I learned so much about color, my frame, and what looks best for my body type. It was really fun to go shopping after she pointed out stores that have my sizes. I found THE perfect suit on the first try! (Believe me, this never happens). All items I purchased were on sale, so she is great at finding you deals if you are on a strict budget. I wish I had met Beth in my 20s so that I could have learned about what works for me. Now that I am in my 30s I am happy that I am finally learning what I should have known about myself years ago. This is an experience every girl (and guy) should have. I highly recommend her services. You will find the experience invaluable."
"Beth was fantastic!  She listened to me.  She nicely told me which items in my closet were not so great, and why!  She showed me some cute outfits I can make out of items I already own.  My favorite things in my closet now are pieces I would have never even picked up. She has a talent. Just by looking at my body, she can tell what will look good on me – style and color.  What I love the most is that she explains WHY things look great on me or why they don't so I know how to choose items when I'm shopping without her.  While it felt a bit like an indulgence at first, I quickly realized it really is an investment in yourself."
"Shopping is an aggravating event for me. With the assistance of and with the knowledge that Beth has, the experience was easy and quick. She took in and analyzed the information that was given to her then applied those facts in determining the direction. This made the night easy instead of frustrating as I usually find it to be. It was also nice to not have things forced on me that wasn't in my thoughts of being my style and at the same time, discovering and learning that more clothes actually do work for me than I originally thought. I will be a repeat client and will pass this onto other individuals. "
"Thank you for taking the time to meet with me and shop!  I thoroughly enjoyed our time together and feel like I have a much better idea of the styles and colors that will work best for me.  I love the pieces that we found and put them to good use the very next day.  I received so many compliments on the black suede boots and grey wash skinnies 🙂 I appreciate you sending me a wrap up document that had all of the things we talked about.  I am going to keep it handy on my phone so I can pull up the pictures when shopping. Thanks again!"
"I purchased the consult and shopping as a gift for my wife.  I found Beth to be very responsive and approachable and she made the process very easy for me.  My wife loved spending time with Beth and really appreciated how comfortable she became with Beth – as well as how quickly she felt that way.  I have no doubt we will use Beth again and I wouldn't ever hesitate to recommend her services."